Description
Description
This Noise-Canceling Bundle includes Andrea Communications ANC-750L Stereo Analog PC Headset along with a USB-SA Premium External USB Stereo Sound Card.
Great for noisy environments, the ANC-750L Stereo Analog Headset uses Active Noise Cancellation microphone technology for more accurate and reliable communication. In fact, the ANC-750L has been awarded the coveted '6 Dragon' rating for speech recognition by Nuance. Pair it with the USB-SA Premium External USB Stereo Sound Card for even more sound clarity. The USB-SA is also '6 Dragon' rated by Nuance. It eliminates the noise problems that are inherent in most standard computers by using high quality digital circuitry to bypass the computer's internal sound system, converting the analog signal to digital.
The result? Increased clarity and performance of both the microphone input and the stereo speaker output for all digital audio applications including VoIP and speech recognition.
Product Features:
ANC-750L Stereo Analog PC Headset
• Incorporates Active Noise Cancellation (ANC) microphone.
• Significantly improves voice clarity for desktop speech-enabled applications.
• Great for multi-media applications and music listening.
• In-line mute switch, quick disconnect cord, and cloth clip.
USB-SA Premium External USB Stereo Sound Card
• External sound card with CD quality digital sample rates.
• Bypasses a computer's sound system, creating superior low-noise audio.
• Small form factor - compact and portable.
• Power on/Data transmit LED indicator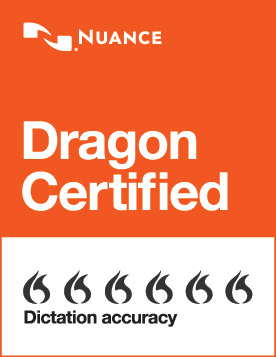 Related Info:
Reviews
Reviews (0)
Be the first to review this product.
Additional Info
Additional Info
SKU:

C1-1024400-5
Shipping:

Calculated at Checkout